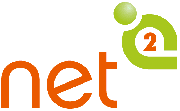 I had a lovely time on Saturday at Barcamb, a techie unconference in Cambridge. Quite a bit techier, actually, than I'm used to – but that offered a different perspective on things, which was rather nice.
It also meant catching up with some friends, like Mark Cheverton, Matt Wood and Simon Jones – and bumping into new people, like Barcamb organisers Vero Pepperell and Lee Theobold and cool hacker types like Gareth Rushgrove.
Another one of those new people was Claire Sale, who works for NetSquared, the rather cool US-based organisation that "enables social benefit organisations to leverage the tools of the social web". That makes her a colleague of the marvellously energetic Amy Sample Ward, which is a jolly good thing.
One of the things Amy has been doing in London is setting up a NetSquared network, where "Social changemakers and technological forerunners come together at Net Tuesday events to mix, swap stories and ideas, [and] build new relationships". Claire is hoping to get something similar going in Cambridge.
There is already a Meetup page setup, where people interested in attending, and maybe helping out, can get together and get stuff done. I'm guessing this will take a similar form to the London group – let's just get people in a room together first, and then worry about what we should be doing.
Net2Camb seems a decent tag to apply to blog stuff, tweets and other online material to track activity and conversations.
Possibly related posts: